For the July mix and match capsule wardrobe I wanted to include some of the beautiful, versatile summer dresses that are around at the moment. Here are my top 2 dress picks for Summers: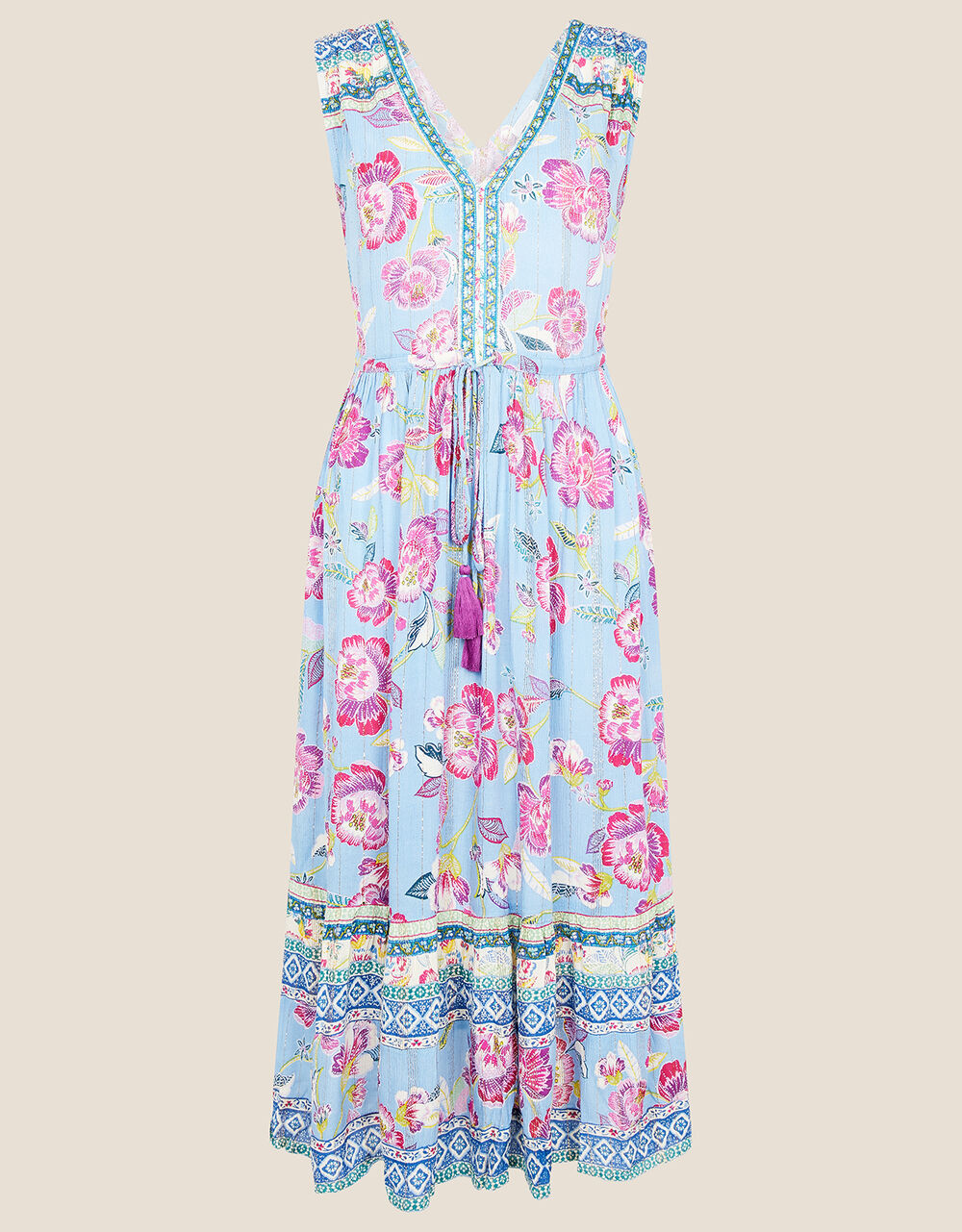 Monsoon Kitty Floral Midi Dress 
A perfect piece from this summers Modern Folk trend, with a beautiful bohemian floral print and tassel ties at the waist. 
Wear it with block heels or wedges and some sparkling earrings and a beautiful wrap for a night out, or with trainers and a denim jacket for a more casual look. Add a funky scarf and some colourful stud earrings as points of interest.
Hush Alana Mini Dress from John Lewis 
This is a stunning, easy-to-wear dress in a lightweight linen-blend jersey. It has an on-trend tiered ruffle skirt and a flattering deep V neckline. It's a mini dress that's short enough to keep you cool on a hot day, but not too short!
Top with a contrasting sweatshirt, some beautiful block heeled sandals and some fun accessories for a lunch out.
For a more casual look, you could try a coloured jeans jacket, trainers, statement patterned scarf and some pretty, coloured stud earrings.
Here are just some of the fabulous ways you can wear these dresses using different pieces from this month's mix and match shopboard, teamed with accessories from my July Colour Collection for Summers.
Click on the images to go to my Shopboard with links to all the products online.
These boards contain some affiliate links.
Sign up for my emails for more outfit ideas from the July 21 Mix and Match Capsule wardrobe. Get new styling inspiration in your colours every week with a new Colour Collection every month.